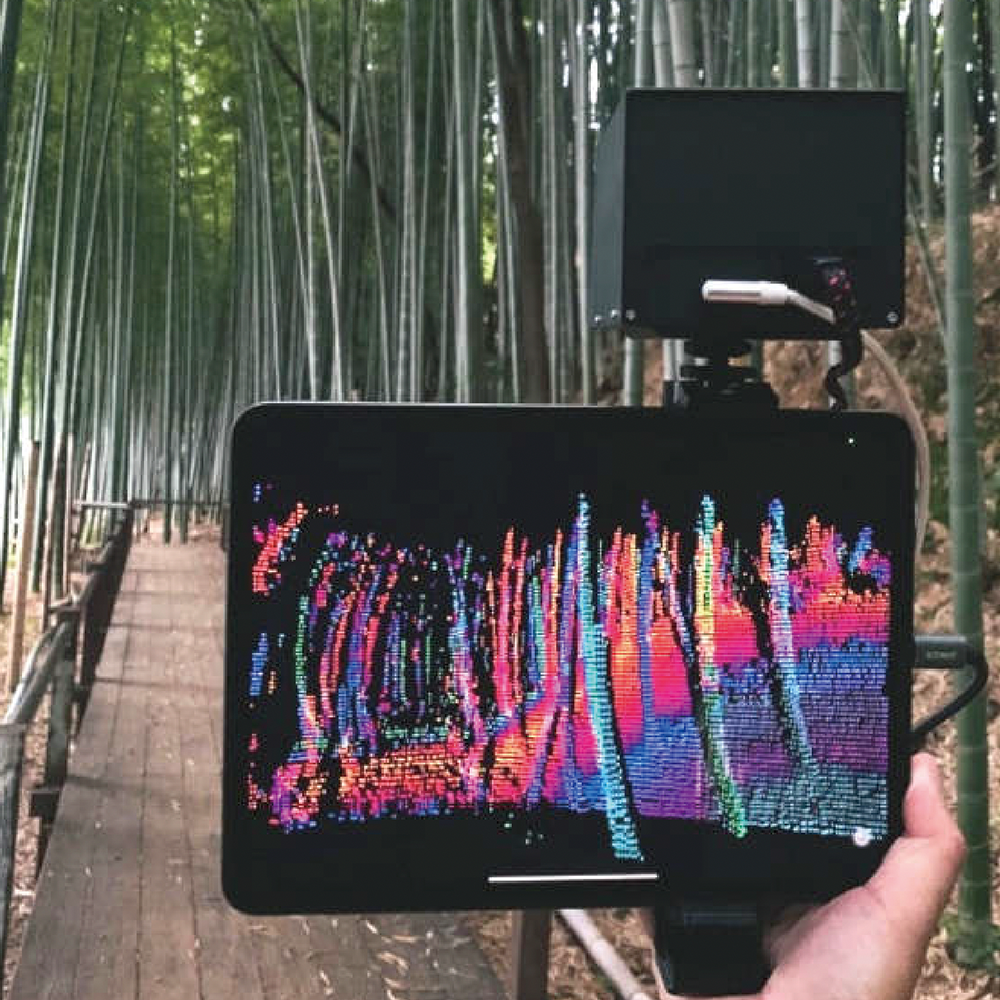 Dolphin Lab OSC
Free viewer to check point cloud, save point cloud model, and raw point cloud data. After running Dolphin Lab OSC Converter, you will receive point data in this viewer APP.
You can refer here about functions of Dolphin Lab OSC.
For iOS version, currently you can join our Testflight program. If need, don't hesitate to let us know and contact at contact@lidar.jp
Dolphin Lab OSC Converter
This is an executing APP to receive binary point cloud data and transform to OSC format. You must run it before open Dolphin Lab OSC to view point cloud.
You can refer here about the lecture of Dolphin Lab OSC Converter.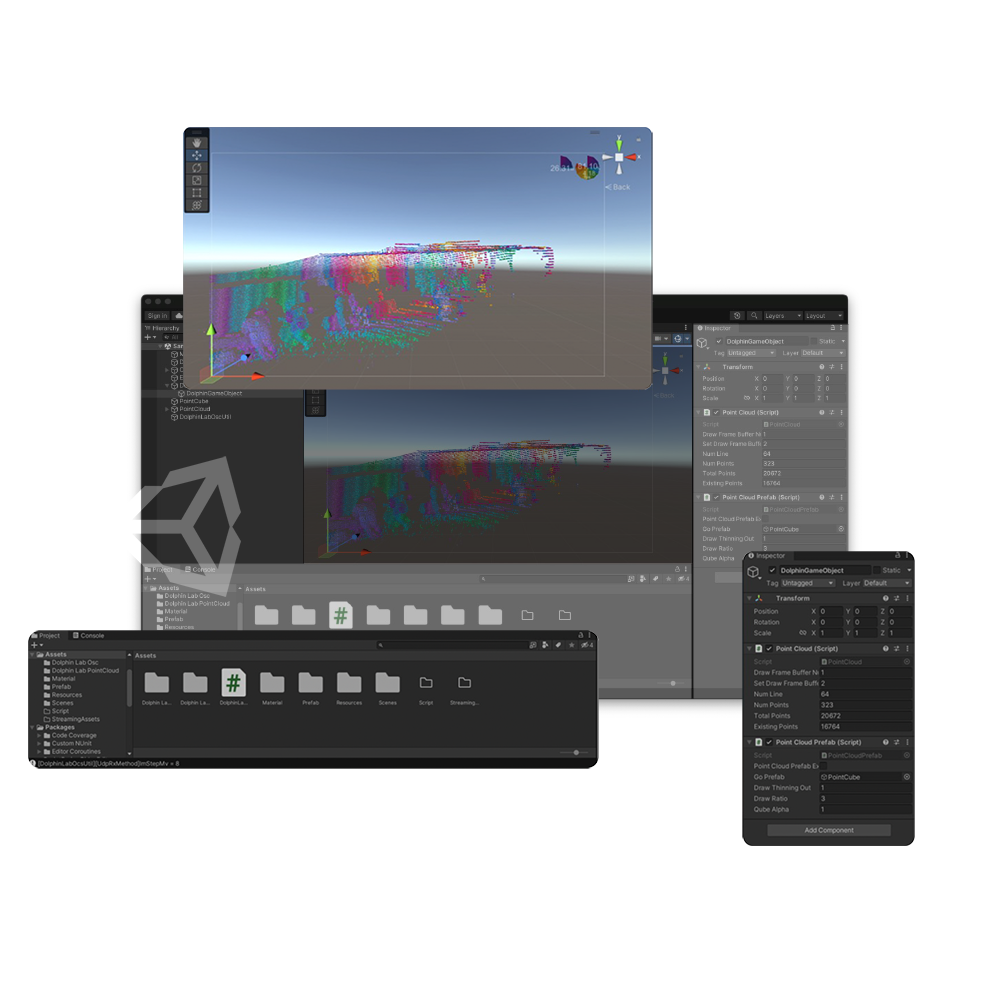 Unity Package
For Unity project development.
Unity Package is a SDK to access real-time point cloud data of our LiDAR.
Unity Package integrates both OSC converter and point cloud viewer function, so you can quickly start your developement without learning knowledge of LiDAR hardware.
Unity Package signicantly accelerates your software developing productivity when handling real-time point cloud data. You can release your solutions with our LiDAR to various platforms, like Windows, MacOS, iOS, Android and Linux.
You can refer here about how to import Unity Package within only one minute and how to make a simple game with real-time interactive funtion to the surroudings.
Still Have Questions?
If you have any questions regarding our products please feel free to contact us.